Last night I went to dinner with my boyfriend's boss and wife. Inevitably, the conversation turned to what kind of art I like. This happens alot since I'm in grad. school for Arts Administration, which is a somewhat vague term and most of the time people just ask what I like about art. Anyway, I like to try to categorize why I love art and what art exactly, otherwise I feel overwhelmed. Although I know more about early modern art (from undergraduate and graduate studies) which is Kandinsky, Miro, Leger, etc., I LOVE LOVE LOVE American Paintings from the 1800's. I am so interested in this type of painting, and it's works like these that make me realize that I'm finally on my way to having a career in something I'm passionate about. This is why: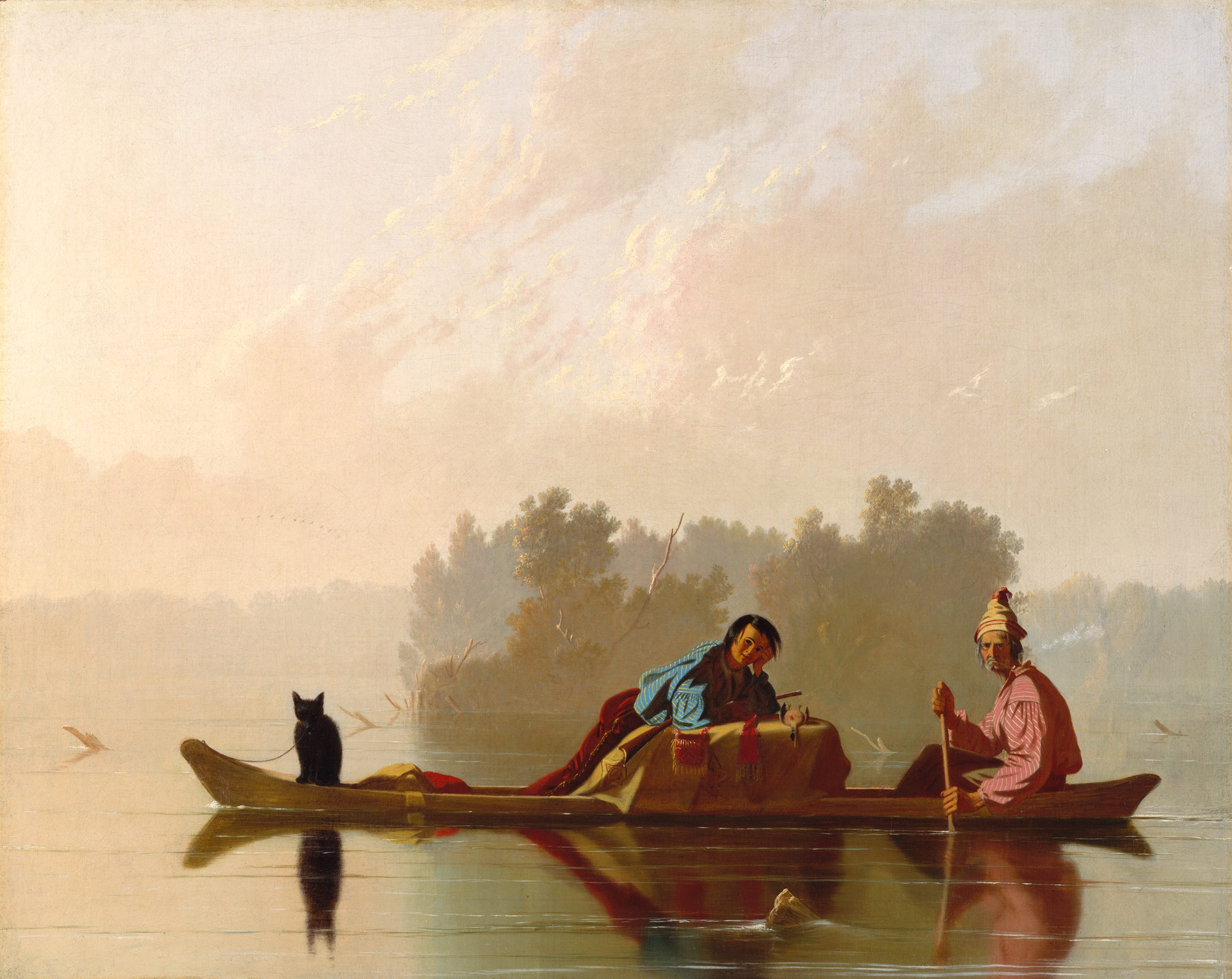 This is Fur Traders Descending the Missouri by George Caleb Bingham. It's about life in the Midwest and it is literally at "masterpiece" in every since of the word. I can see it wonderfully displayed in a chic home today, but equally I can see the museum quality in such a work (it's at the Met). This work is so quietly dramatic.
This is Martin Johnson Heade's The Coming Storm (part of the Luminist movement... which makes sense when looking at how he plays with light here).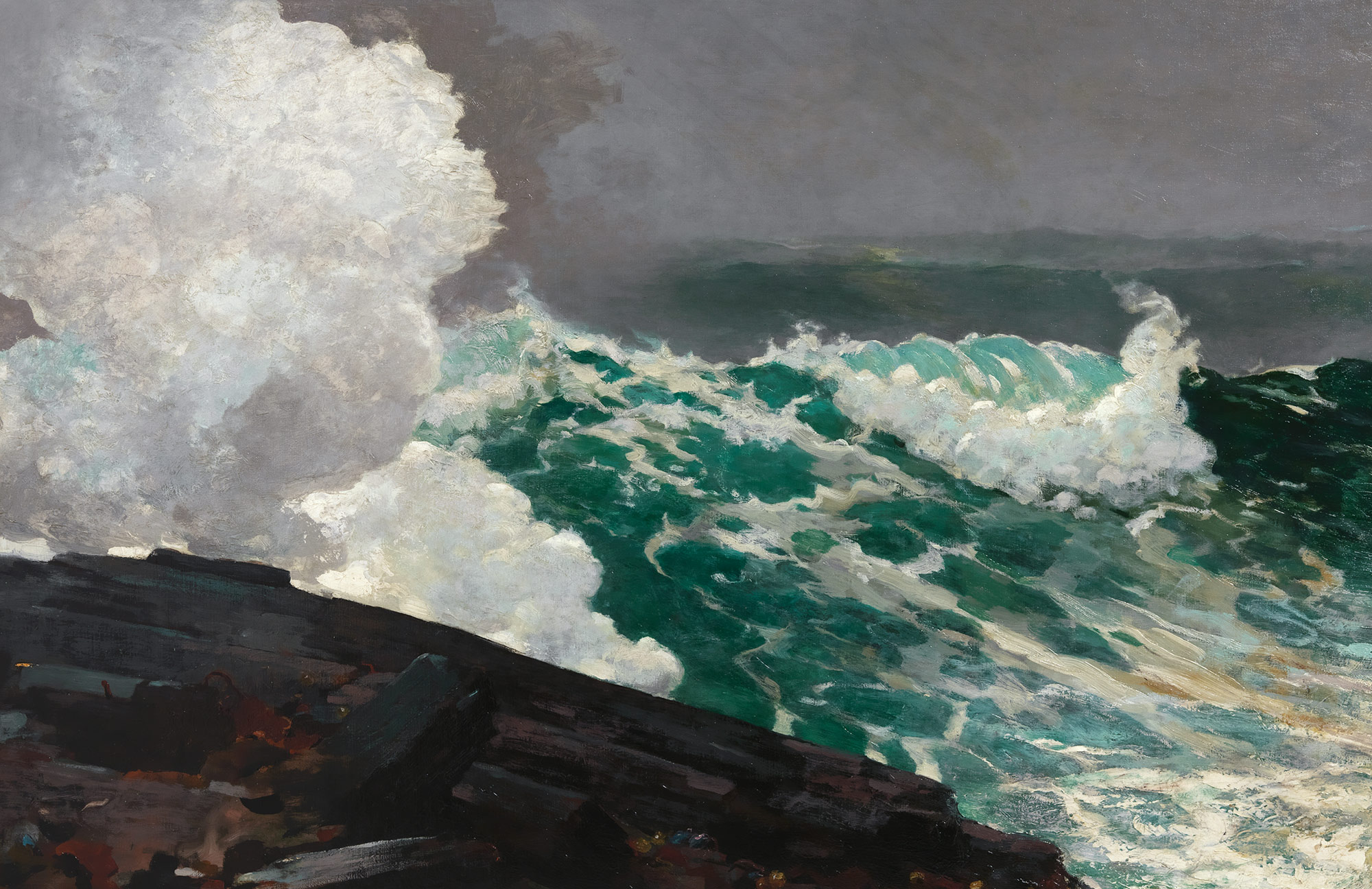 Also at the Met, this is Winslow Homer's Northeaster. Homer is a really famous American painter, most famous for his paintings of the sea. This is beautiful.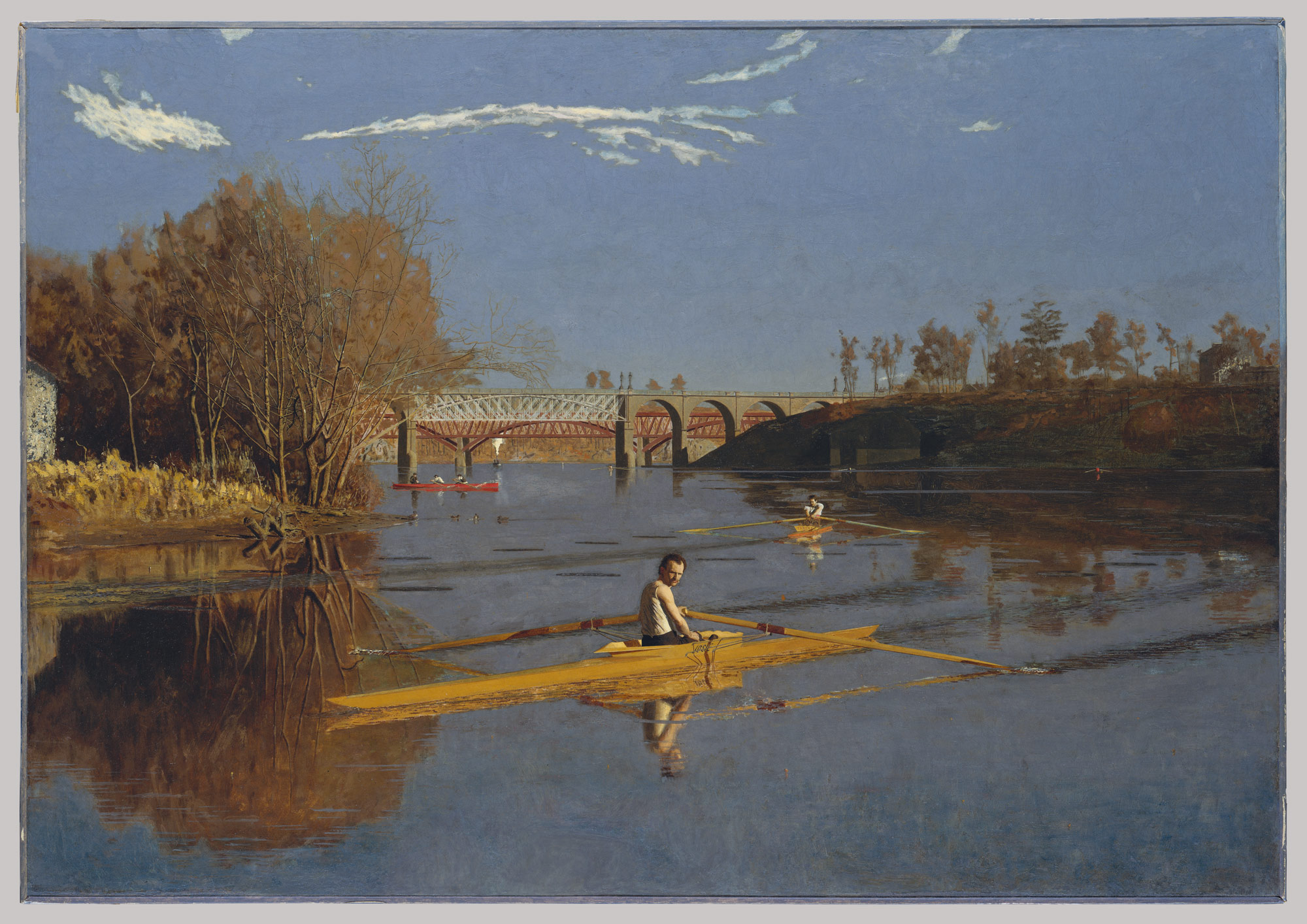 This is Thomas Eakins Max Schmitt in a Single Scull from 1871. It's a river in Philadelphia. Supposedly Eakins is in the distance and his friend Max is in the closest boat.
I'm pretty sure I was born in the wrong century. Everything in these paintings is so beautiful and majestic. There are so many examples like these, and most of them are at the Met. I guess the point here is that I have to get to NYC ASAP (and to see my wonderful friends.)